Small TORONTO woman owned business
Your local Toronto small batch producer. Sarah creates small batch local healthy food.
Sarah's garden herbs, microgreens and Canadian salt.
Sarah has created a separate site for lots of gifting goods. check out our sister site Magical Creatures!
Healthy beautiful vegan soups prepped and ready to be made into a healthy meal. These small batch soups are created with care and sourced from food all grown in Canada (being mindful to eat more locally and reduce the carbon footprint from where our food comes from).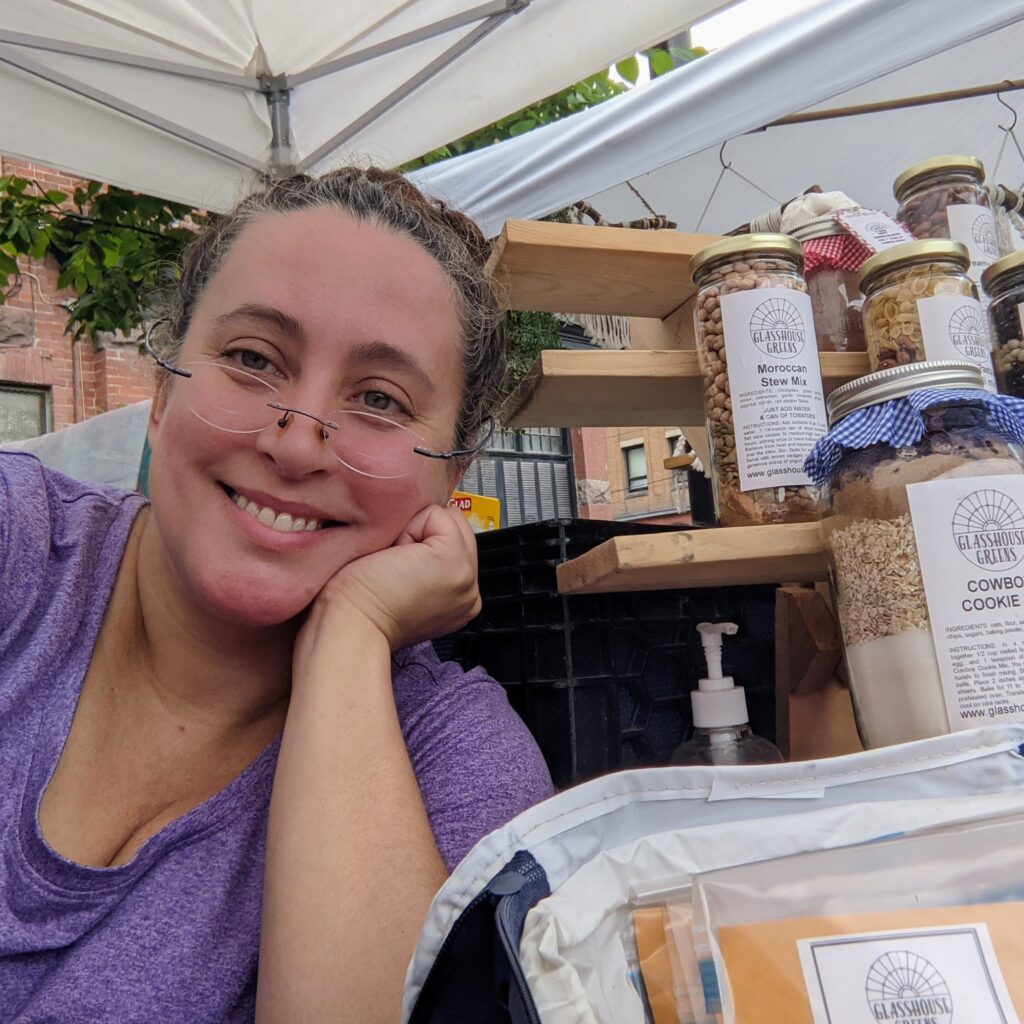 Want to keep updated on the latest products offerings, special deals, delivery date notices and where we will be vending next? We will never send more than 2 newsletters a month and you can subscribe and unsubscribe anonymously at any time. 
Our blog has recipes (as well as the description boxes in the store) as well as other tidbits of information.
Sarah started glasshouse greens #womanowned during the #pandemic. Dreaming of how to eat healthy and be good to the environment. 
Are you ready to eat healthy?
Microgreens are seedlings of vegetables and herbs. When a plant starts to grow from a seed it goes through a number of stages. Microgreens are sometimes erroneously referred to as sprouts however microgreens are NOT sprouts. The first stage of growth is called the sprout stage. Sprouts are normally grown in water then harvested in 2-3 days. The microgreen is the second edible stage of growth of the plant and is normally harvested after 1-3 weeks. The next stage is the baby green which is followed by the maturity stage and finally the flower stage. But from a nutritional standpoint, the microgreen stage is where you get the greatest value ounce for ounce. In fact, researchers at the University of Maryland discovered that microgreens contained four to 40 times more nutrients than their mature counterparts.