Glasshouse greens puts its heart and soul into creating great food for you.
Microgreens are young vegetable plants that are approximately 1-3 inches tall. They are considered baby plants falling somewhere between sprouts and baby greens. Don't let their small size fool you. They often contain higher nutrient levels than their mature vegetable counterparts, which means even adding a small amount in your daily diet will boost your health. Full product list and pricing
A handful of each of our microgreens to make the most comprehensive nutrient pop to your meals.
Pea shoots, radish, broccoli, mustard and mellow mix. 
This mix of dainty microgreens is mild yet beautiful multi colored stems. This mix includes broccoli raab, crimson clover and, purple kohlrabi
This pea variety is fresh tender and sweet. This hearty shoot goes with everything from sandwiches to salads to saute with butter and garlic. This is our top requested microgreen.
Radish microgreens are substantial and crunchy and
taste exactly like radish. 
Makes a great addition to any salad, sandwich or garnish. When cooked, they are slightly milder and sweeter, like cooked turnips. Some people say that they feel fuller after eating radish microgreens.
Broccoli microgreen has a milder broccoli-taste, or bitterness, some say. The slightly bitter taste is due to the presence of a compound called sulforaphane. This compound is actually good for your health.
We grow a variety of different mustard microgreens, ranging from mild and green to spicy and red.
This is our all-purpose powdered microgreen blend.  Our finely powdered microgreens are especially great in drinks like water, coffee, tea, juices, and smoothies – as well as sprinkled on your favorite foods, or added to recipes. It has a mild savory flavor that compliments anything – even your water bottle during or after a workout.  A little goes a long way, with only 1/4 teaspoon required per serving (equivalent to one full USDA serving of leafy greens).
salad dressing mix with herbs & microgreen powder
Microgreen powder mixed with italian herbs to make an easy add to salad dressing or your favorite meal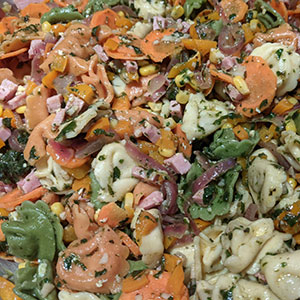 Microgreens harvested at the peak of perfection and then chopped up and added to olive oil (sometime garlic is added)
More items that can be delivered right to your door!
Special order microgreens
We do grow other microgreens such as wheatgrass, cilantro, basil and more. Contact us about your wishes. 
My overall product list with links to a description as well as prices. This list does not indicate what is in stock and subject to change.
grow your own herbs, lettuce and pepper plants or give a herb bowl as a gift. Contact us for availability
Sarah's canned goods always great for eating and gift giving. Keep posted on newsletter for whats available. and check the over all product list for all items included.
Your classic hummus with Glasshouse greens pea shoots. 
Return you canning jars for a $1 credit towards your next purchase. Glasshouse greens wants to encourage reusing our resources rather than more landfill use. We will happily take back any of our canning jars for reuse and give you a coupon of $1 towards your next purchase of any Glasshouse greens product.